Taking root and bearing fruit!
Over the past decade, Common Vision's school orchard program, famous throughout the state as Fruit Tree Tour, has directly impacted 80,000 students, transformed over 180 low income schools and community centers into abundant orchards with the planting of over 4,800 fruit trees. Twenty volunteers arrival on a pair of vegetable-oil-powered busses to share a day that the school will never forget.
Green Theater on a Solar Stage
Eco-Arts: Orchard Sign Making
Drip Irrigation Installation
Mulch and Compost Every Tree
Tree Care: Training & Support
Learn more about our School Orchard Program.
It's all about community collaboration!
Common Vision's tree planting troupe collaborates on powerful community planting experience in neighborhoods and community centers across the state. These memorable community service events are full of celebration and leave a diverse orchard in their wake. Common vision travels with over 800 fruit trees including 70 delicious varieties to plant at community gardens, community centers, front- and backyards of neighborhoods.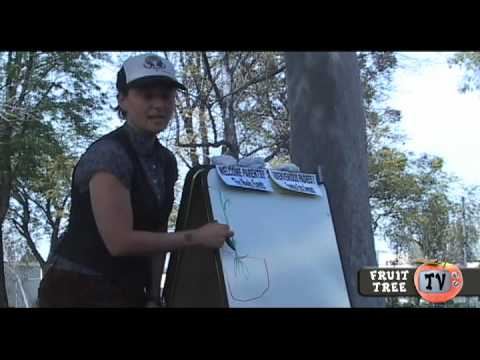 Every Year since 2010, Common Vision volunteers take to the streets to assist Jefferson High students in meeting their neighbors and planting trees in their neighborhood. Common Vision worked with Jefferson High's Green Design Academy in South Los Angeles in a unique community outreach tree planting project.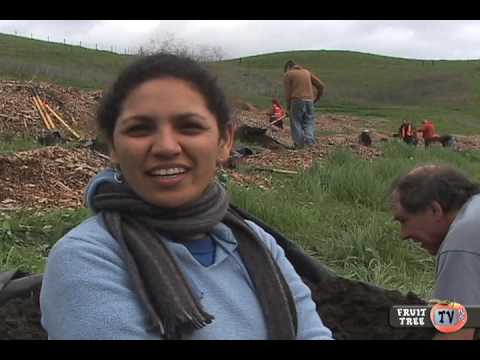 Common Vision has been working with the M.A. Center in the East San Francisco Bay Area since 2008 to develop a 1,000 tree permaculture orchard on a scenic hillside. The site is visited by thousands each year and all proceeds from the fruit will fund humanitarian and environmental aid projects in around the world.
Invite Fruit Tree Tour to your community.
Planting trees is just the beginning. Common Vision is dedicated to seeing planted trees grow into mature abundant orchards. Common Vision offers return visits to school orchards to bring:
After each planting, the crew engages what we affectionately call "Mulch-Mania" putting down a 6" deep layer of mulch (wood chips) throughout the orchard. Mulch inhibits weed growth, slows water evaporation, and breaks down over time to provide food for the trees.
The crew finishes the day by inoculating the soil with compost, worm castings, kelp, and other goodies that add billions of micro organisms into the soil ecosystem which collude for optimal tree growth.
Common Vision installs an automated Netafim drip irrigation system to assure the trees get just the water they need through the hot California summer.
We provide training for science teachers to run standards-based curriculum right in the orchard while engaging the students in caring for the trees.
Invite Common Vision for a Tree Care Blitz at your school.
Nutiva Richmond School Orchard Project
Between 2012 and 2016, with Nutiva's support, Common Vision will plant an orchard of 10-75 fruit trees in every public elementary, middle, and high school in the city of Richmond. The project is designed to provide continuing orchard care and student integration through science and math curriculum to ensure maximum food production and educational benefits.
This initiative, the first of its type, will serve as a benchmark for the potential of school orchards to significantly impact a local food-shed and contribute to a culture of healthy eating. The goal of putting an orchard in every school is two-fold: (1) to provide Richmond's students with access to fresh and locally grown produce, and (2) to contribute to the building of a healthier Richmond community through shared community resources and accomplishments.